Working across many different sectors in many diverse frameworks, I have worked independently, as part of a team, and remotely, as a versatile digital designer for over 30 years.
From a junior designing 35mm slides for business (BPPT – Before Powerpoint!), inventing new ways of interaction for CD-ROM, breaking new ground on digital television platforms, early web and mobile devices. To leading production teams, developing production processes, defining brand guidelines, mentoring, and managing large-scale productions from concept to delivery.
I maintain a hands-on approach and high-end production skills, with a keen eye on design and technology. Embracing typography, colour, composition, quality and functionality, I am well-versed in layout and visual representation, with a practical and positive approach to any design challenge.
Working mainly with interactive multi-media content, I also have extensive experience producing print based media. There's a few pieces of branding and campaign work below, and many more examples in each of the 'media types' of my portfolio.
TVF Communications – Campaign Design and Artwork (Print / Digital / Interactive / Exhibition)

• 'Proof of concept' consultancy and design
• Digital artwork for: print, online , interactive, exhibition, animation
• Full crew video direction, editing and post production
• 14 month, full time, remote working contract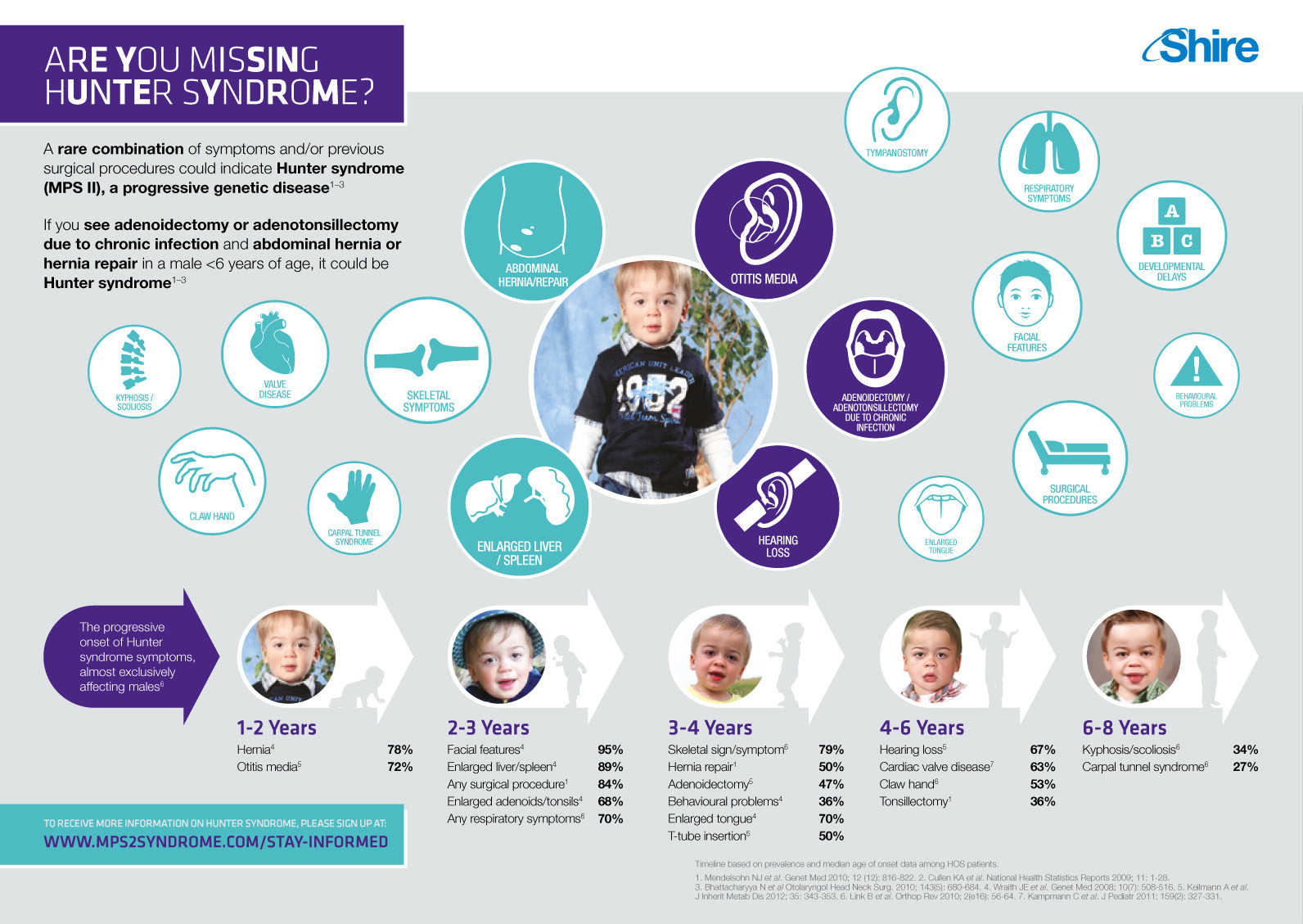 ---
SMP Shopper Marketing – Campaign Design and Artwork (Digital / Interactive)

• Campaign concept design and delivery
• Responsive social media design and development
• 18 month onsite rolling contract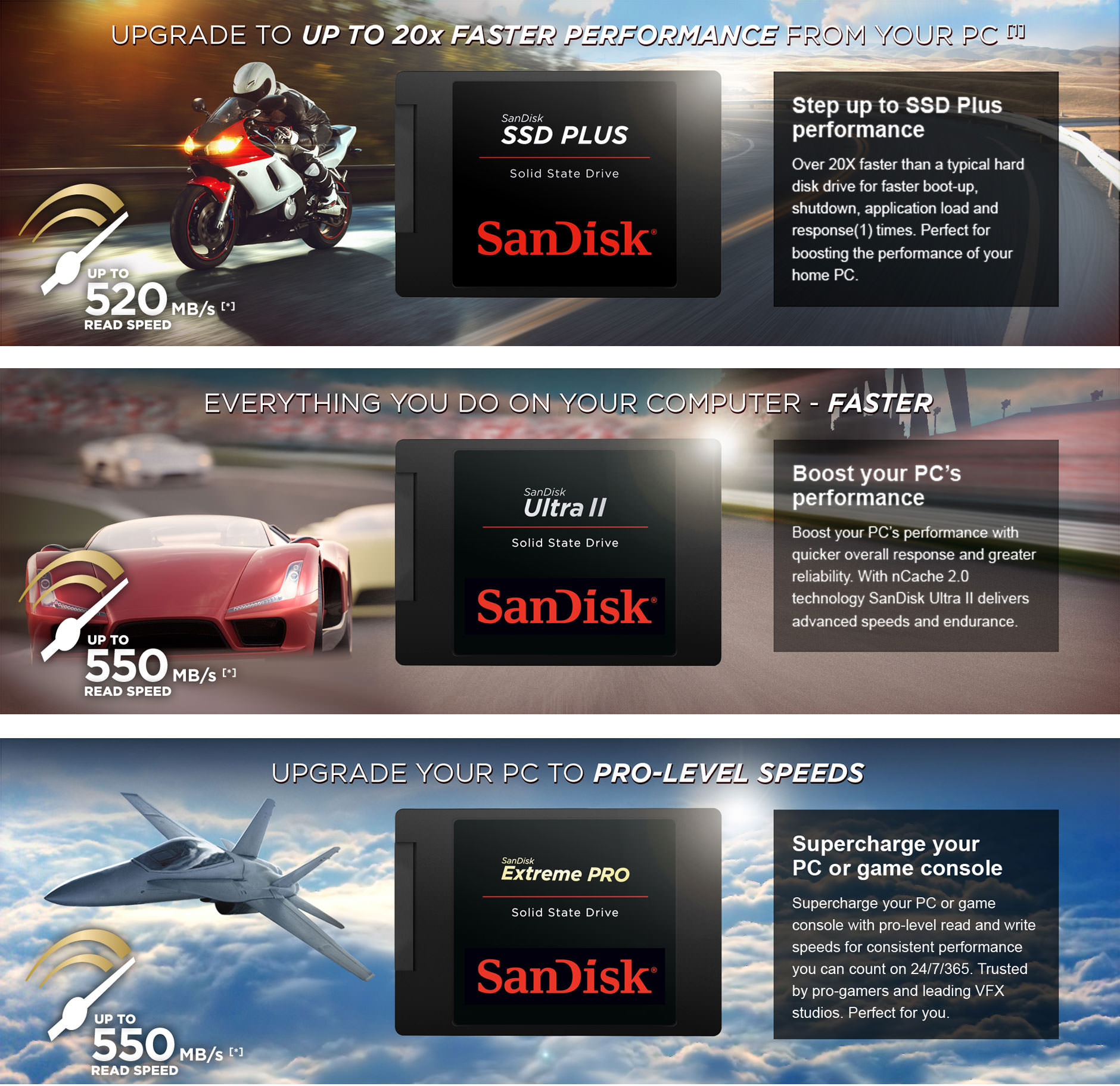 ---
Page Group – Senior Designer > Creative Group Lead > Head of Creative

• Lead digital designer for all 'Page' brands, across web, video and presentation
• Design team management and process development
• Board-level presentations, annual company events, and new business pitches
• 8 years employment (2004 to 2012) – Senior designer > Creative Group Head > Head of Creative (UK Marketing Department)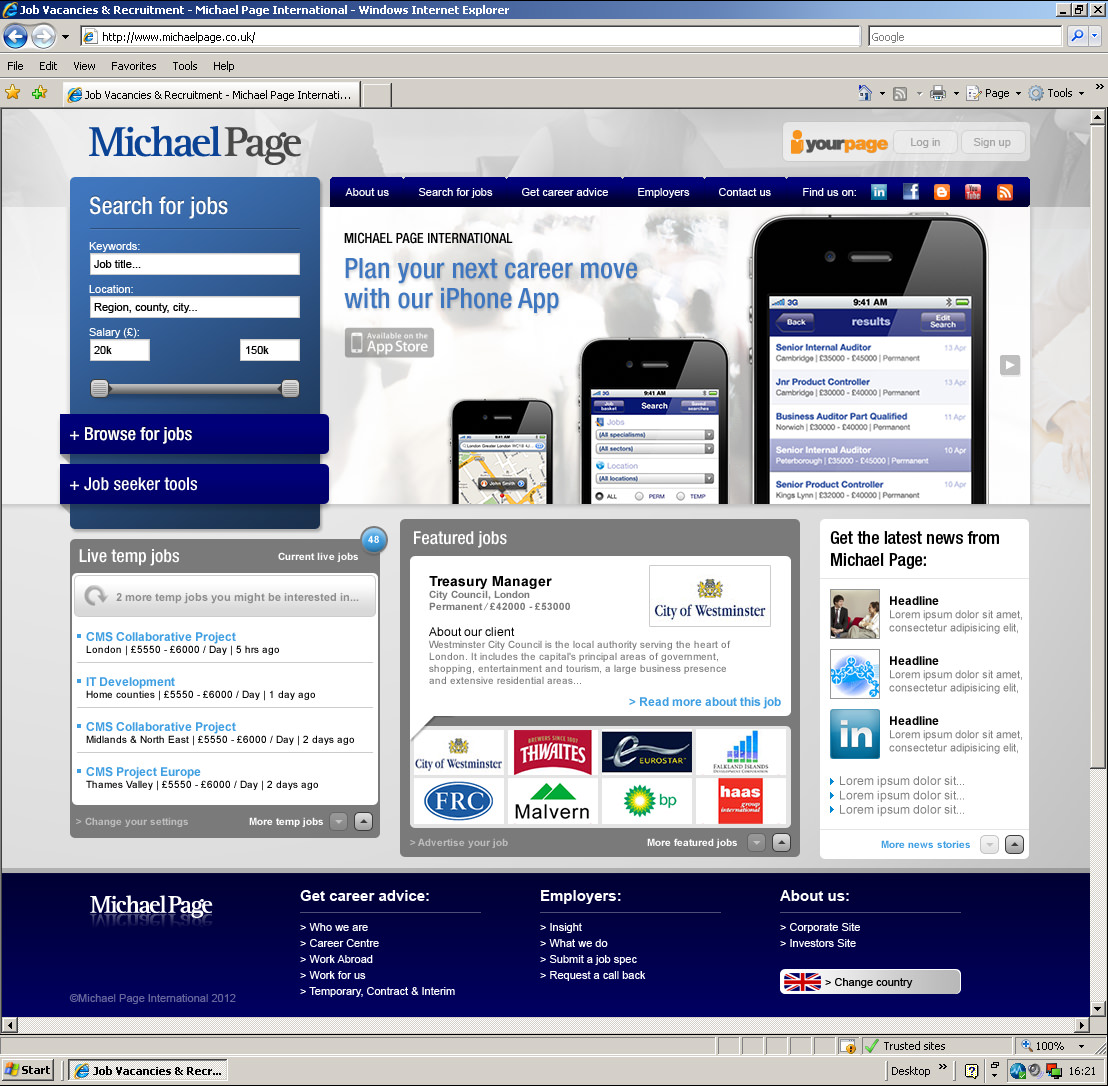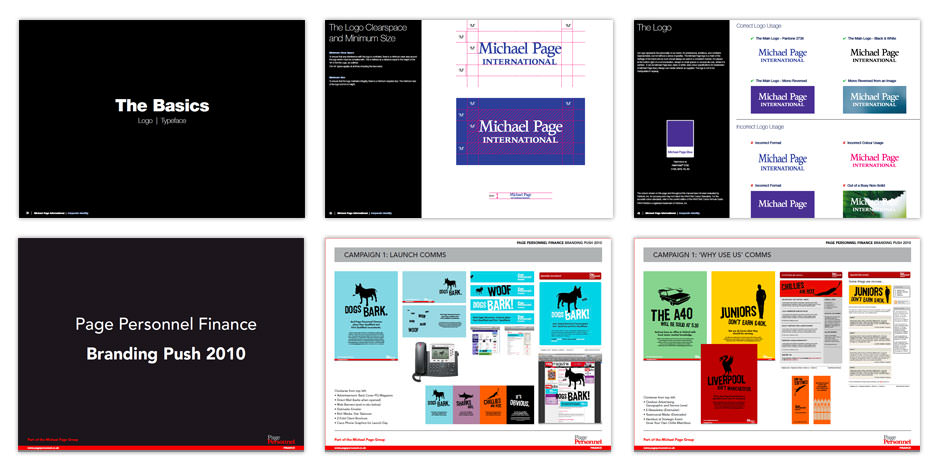 ---
IPC Media – Senior Designer


• Lead designer for first 'TV Listings and Feature Site' from IPC Media
• Interactive feature design and delivery
• Interface and content design for multi-platform delivery: Digital television and WAP devices

---
ITN Productions / ITV Network – Digital Designer

• Lead digital designer for ITN Productions
• Design and delivery of ITV's first website, leading to redesign two years later
• Board-level presentations and new business pitches

---
Dorling Kindersley Multimedia – Digital Designer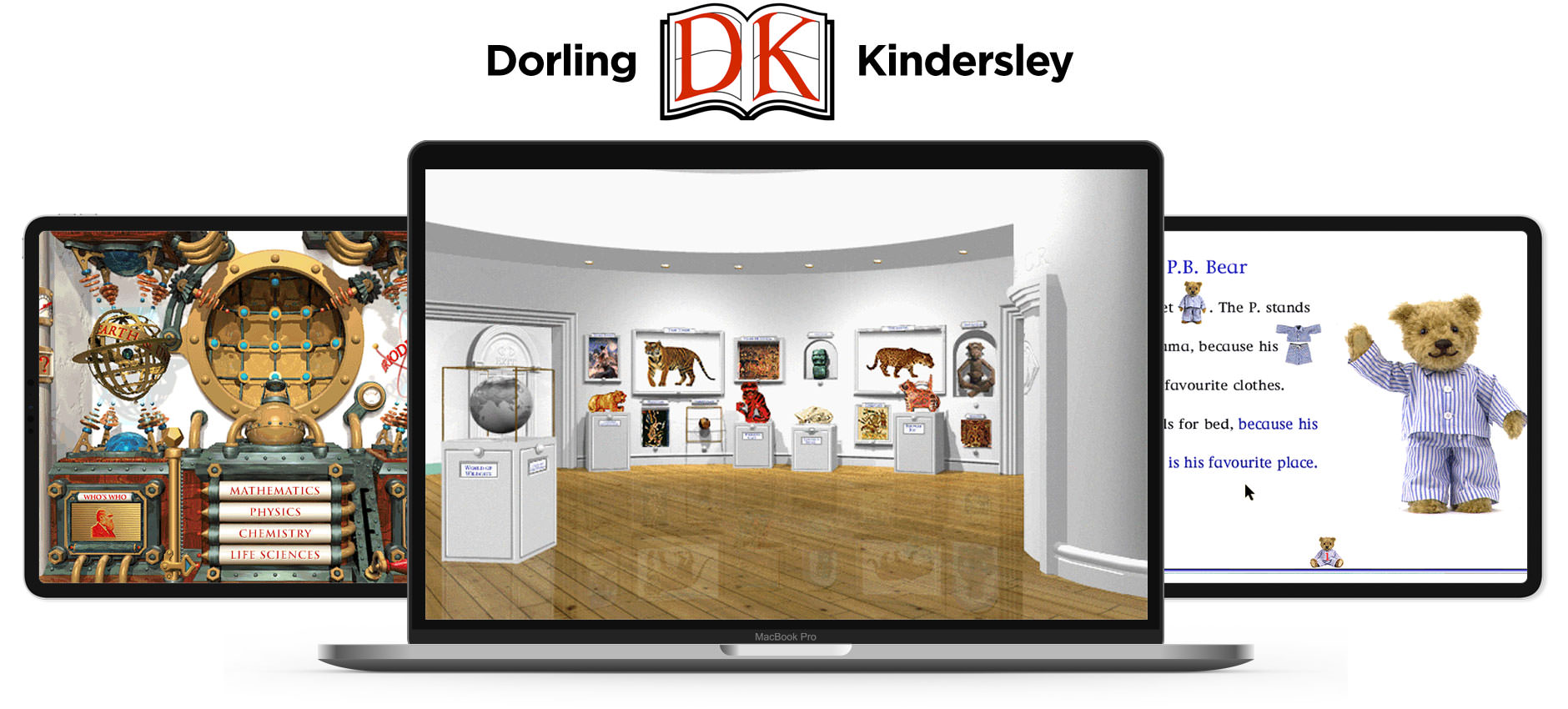 • Digital designer and production coordinator
• Interactive design and development for early CD-ROM formats
• Visualiser and digital artworker
• 3D modelling and rendering / Digital video editing, post production and delivery
---